We recognize that our successes can only happen with the assistance of our most valued resources, our employees.
We are committed to hiring, retaining and recognizing the commitment and dedication of qualified staff and the expertise and motivation they bring to the organization. In our pursuit of quality service we have selected a diverse team that can best meet our client's needs.

Kathy Jones - Executive Director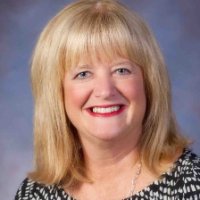 Kathy holds a Master's degree in Social Work and is both a registered Social Worker and a Certified Health Executive with the Canadian College of Health Care Leaders. Kathy had recently retired from the PEI Public Service after over 31 years and is thrilled to be "returning to her roots" as both a practicing clinician and an administrator. Kathy's public service career has seen her work in several different roles, as a social worker, mediator and as an administrator in both the health and social services sectors.
Sarena Parkman - Account Technician/Office Manager

Sarena's bright smile and positive attitude greet all who come into contact with Family Service PEI. Sarena can be counted on to make people feel welcome and at ease when they come into the office and is willing to ensure people get answers to their questions when they call in looking for help.
She brings to her role more than twenty years of experience as an accounting technician as well as keeping daily operations of an office running smoothly. She has gained her experience from working in areas in the accounting, banking and the Income Tax field. Sarena received her diploma by completing her education at Holland College. She also brings strong management, interpersonal skills and computer background to her job at Family Service PEI.
Sarena enjoys many outdoor activities, walking, sports and music.
Suzanne St. Amour - MSc Counsellor/Therapist, Charlottetown Office

Suzanne works with individuals, couples, families, and children over the age of 6 years. She has helped people cope with a variety of issues and concerns including, but not limited to, depression, anxiety, stress, trauma, grief, victimization, family conflict, parenting, and coping with overwhelming life circumstance.
Suzanne joined the team at Family Service PEI in 2008. She holds a BA in Sociology and Anthropology and a M.Sc. specializing in therapy. Both degrees are from the University of Guelph. Since graduation in 2001, Suzanne has practiced in Ontario and PEI.
Suzanne is a clinical member of the American Association of Marriage and Family Therapy (AAMFT) and is a Canadian Certified Counsellor through the Canadian Counselling and Psychotherapy Association.
Linda Peters - Credit Counsellor, Charlottetown and Summerside Office

Linda has joined our team as a Credit Counsellor and brings with her 40 years experience in the public service. The last 15 years she managed various consumer protection legislation and served as Credit Counsellor responsible for the administration of the Orderly Payment of Debt Program, which is a debt repayment program pursuant to Section 10 of the Bankruptcy and Insolvency Act. In that position, she met with debtors and worked with creditors, credit reporting agencies, government agencies and the legal community to resolve her clients' financial situations.
Linda is passionate about helping others and brings a positive approach to credit planning. She is committed to the financial concerns of our clients, using her skills to fill the needs of both clients and their creditors.
Linda completed her education at Holland College and through continuous study, received her Management Development Certification as well as other business administration courses at UPEI. She also obtained Labour Relations Training at HRA and completed the Insolvency Counsellor's Course through the Canadian Association of Insolvency and Restructuring Professionals (CAIRP). Linda continues to look for training that would continue to advance her skills in the credit counselling environment.
Linda is an Islander and lives in Charlottetown. She has served as a volunteer with many sports organizations, the Cancer Society and Heart and Stroke, but she also enjoys spending time with her four grandchildren.
Alex MacDonald - Education and Outreach Specialist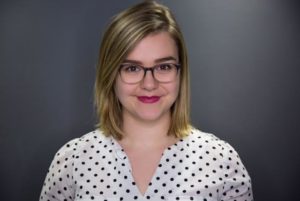 Alex is the newest member of Family Service PEI (FSPEI), beginning in early July as the summer student. After her great summer, she stayed on in a temporary position as the Education and Outreach Specialist. During her time at FSPEI,  you will see Alex working behind the front desk taking on reception duties, giving presentations in the community, and working on media strategies to promote FSPEI.
Alex recently began her third year of Psychology at the University of Prince Edward Island. She is passionate about people and is hoping to pursue a career in counselling or speech-language therapy.